A Brief History of Rush
RUSH were formed in 1968 by ALEX LIFESON (guitar), JOHN RUTSEY (drums) and JEFF JONES (bass) in the Toronto suburb of Willowdale, making their live debut at The Coff-Inn, located in the basement of a local church. Hours before their second gig, at the same venue, Jeff told Alex he wanted to go to a party instead so alex phoned a scholl friend, GEDDY LEE, and asked him to deputise. After the gig, it was decided to make Geddy's place in the band permanent. On Christmas Day, a fourth member, LINDY YOUNG, was added on keyboards.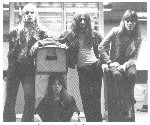 However, John soon persuaded the others to sack Geddy, who went onto form OGILVIE and JUDD, replacing him with JOE PERNA and changing the band's name to HADRIAN. July 1969 saw Lindy quit to join Judd and, soon after, both bands split. Rush was reformed with Alex, Geddy and John, adding rhythm guitarist MITCH BOSSI for a short time in 1971.
1973 saw Rush record a single in the hope of manager Ray Danniels managing to get them a record deal. Ray faced little enthusiasm and, after an offer of a distribution deal from LONDON RECORDS he formed his own label MOON RECORDS. The single, a cover of the Buddy Holly classic NOT FADE AWAY with an original composition, YOU CAN'T FIGHT IT, on the B-side, produced by DAVID STOCK, met with little enthusiasm. However Danniels and his partner, VIC WILSON, decided to gamble on the band and financed the recording of an album, with Stock again handling production. However, no-one was please with the finished result so TERRY BROWN was hired to do a rescue job on the tapes. The album, entitled RUSH, was released in 1974, again on the Moon Records label
The album gained some airplay in the Toronto area but would have slipped into oblivion had a copy not found its way into the hands of DONNA HALPER, Programme Director of Radio WMMS in Cleveland. Halper immediately put WORKING MAN onto the station's playlist andnoticed positive feedback from listeners thinking it was from a new LED ZEPPELIN release. In order to capitalise on this, a consignment of copies was exported to Cleveland and quickly sold out. Danniels also arranged a support slot with ZZ TOP on June 28 and secured a US deal with Mercury Records and booking a five month US tour to begin on August 14.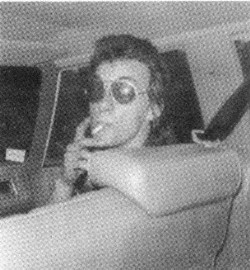 Then John Rutsey left the band citing health reasons. His replacement was NEIL PEART who joined on July 29 (Geddy's 21st birthday) and was plunged into extensive rehearsals. The tour began on schedule and mixed support slots with a few headline dates.
And the rest is history.